Ricardo's Restaurant & Bar
main-info
Restaurant Name
Ricardo's Restaurant & Bar
Tags
Restaurants Ricardos
address
Street Address
J. E. Irausquin Blvd 53
Address More
Located at the Aruba Beach Club
movie
Picture (outdoors)
logo
Restaurant Logo
description
Description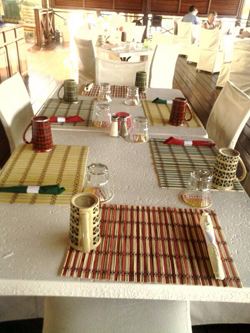 Ricardo's Restaurant & Bar is the new culinary sensation in Aruba. The menu, featuring international cuisine fused with a Caribbean and an Aruba twist, has been carefully crafted to please virtually everyone. Resting by the edge of the Caribbean Sea, Ricardo's serves breakfast, lunch and dinner in a light, comfortable and airy space. Transformed by candlelight in the evening, the restaurant takes on a warm glow and provides the perfect ambiance for that unforgettable dining experience. With spectacular sunsets, Ricardo's is the perfect place for that special occasion, whether you're a party of six or sixty.
menu
Picture (food)
message
Message Title
Message from Ricardo's Restaurant & Bar
Message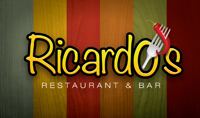 features
Wheelchair Accessible
Yes
details
Opening Hours
Daily: 7:00 am - 11:00 pm
Open for
Breakfast, Lunch & Dinner
Ratings and Reviews
There are no ratings for this selection.
Back