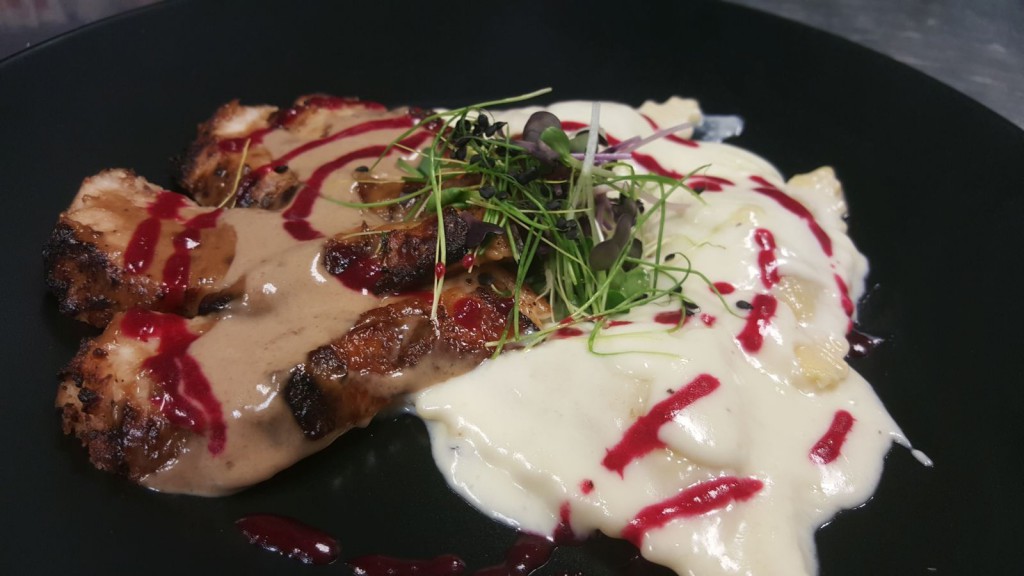 Braised Turkey
1 1/4 sticks unsalted butter, slightly softened
2 tablespoons finely chopped fresh flat-leaf parsley
2 tablespoons finely chopped fresh rosemary
2 tablespoons finely chopped fresh sage
2 tablespoons finely chopped fresh thyme leaves
Salt and freshly ground black pepper
3 large carrots, cut into 1-inch pieces
3 large stalks celery, cut into 1-inch pieces
2 large onions, quartered
12 cups homemade chicken stock
Gravy:
2 tablespoons unsalted butter
2 tablespoons all-purpose flour
1 head roasted garlic, cloves removed and peeled
Splash of white wine, optional
Mixed chopped fresh herbs, such as parsley, rosemary, sage and thyme. optional
Salt and freshly ground black pepper
Country Style Ham Ravioli
5 lbs. fully-cooked ham butt end
2 Tbsp. Country Crock
1 small onion, chopped
1 jar (350 mL) apricot preserves
2 Tbsp. brown mustard or Dijon-style mustard
1/4 cup firmly packed dark brown sugar
1 can (20 oz.) sliced pineapple in natural juice, drained (reserve 1 Tbsp. juice)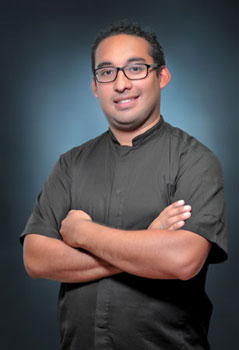 Instructions
Country Style Ham Ravioli
Preheat oven to 325°.
Lightly score (cut) outside of ham. Arrange ham, cut side down, in 13- x 9-inch shallow casserole or baking pan; cover with foil. Bake 1 hour.
Melt in small saucepan and cook onion over medium heat, stirring occasionally, 8 minutes or until tender. Remove from heat, then stir in preserves, mustard, brown sugar, 2 pineapple slices, chopped, and reserved pineapple juice; set aside. Reserve remaining pineapple slices.
Remove foil and pour glaze over ham. Bake uncovered an additional 1 hour or until ham reaches 140°.
To make the ravioli: take a wonton wrapper and put a generous teaspoon-sized ball of the mixture onto the middle of it. Dip your finger into a cup of water and run it around the four edges of the wonton until they're all wet. Fold it over into a triangle shape, working from the center by molding the filling into the very middle of the ravioli, squeezing out any air bubbles, and sealing the edges well. Remove to a large plate and lay them out carefully in a single layer, not touching one another, if possible.
Braised Turkey
Combine the butter, parsley, rosemary, sage and thyme and in a food processor and process until smooth. Season with salt and pepper.
Preheat the oven to 450 degrees F. Sprinkle the cavity of the turkey with salt and pepper and fill the cavity with half the carrots, celery and onions. Rub the entire turkey with the herb butter and sprinkle liberally with salt and pepper.
Put 4 cups of the chicken stock in a medium saucepan and keep warm over low heat.
Place the remaining vegetables on the bottom of a large roasting pan. Put the turkey on top of the vegetables, put in the oven and roast until lightly golden brown, about 45 minutes. Reduce the heat to 350 degrees F and continue roasting, basting with the warm chicken stock every 15 minutes, 2 to 2 hours 15 minutes hours longer. (An instant-read thermometer inserted in the thigh should register 160 degrees F.)
Remove the turkey from the oven, transfer to baking sheet, tent loosely with foil and let rest 30 minutes before slicing. Remove the legs for braising. Strain the drippings into a bowl and discard the solids. Add enough stock to make 4 cups liquid.
Bring the liquid to a simmer, transfer to a roasting pan, add the legs, cover with foil and braise until tender in a 350 F degree oven about 1 hour.
Wanna see Augusto's appetizer and desert recipes click here