Sausage and Sage stuffing
By Chef Hector Espinoza from Hilton
• Number of Portions 10
6 oz. Unsalted butter
3 oz. Diced Onions
3 oz. Diced Celery
1/2 cup Fresh Sage -Julienne
10 oz. Cooked pork sausage,sliced
2 lbs Large diced Day old bread
1 tsp garlic powder
0.5 tsp salt
0.5 tsp Black Pepper ,ground
2 qts Turkey Stock
8 ea Egg's beaten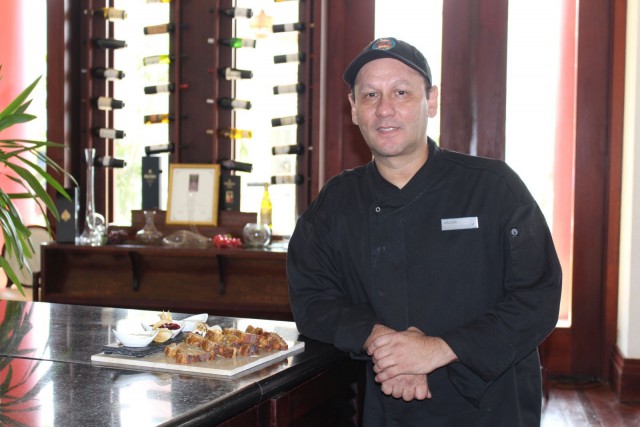 Instructions
Heat butter in a medium stock pot.Add onions, celery, sage and pork sausage .
Saute until vegetable begin to turn brown in color. Add bread and continue to incorporate
the butter into the bread. Add the garlic,salt and black pepper.Slowly add the turkey stock
and mix thoroughly . Pull off of the direct heat and let cool for 5 minutes, then add the
beaten eggs and fold into the mix . Place the mix into a buttered loaf pan and bake at 350
Degrees for 35 minutes or until firm to the touch. Let cool in the refrigerator for 1 hour,
once cool flip the pan upside down and remove from the pan. Cut into 1/2 "slices
or into Tri- angles . Serve with Turkey Gravy and Cranberry sauce .