Roasted Turkey, Sweet Potato and Caribbean Cranberry Chutney by Vincent Pellegrini from Hyatt
By Chef Vincet Pellegrini from Hyatt
Roasted  Turkey
1 (10 to 12-pound) turkey, with giblets removed
1 quart chicken broth
2 whole eggs, beaten
2 teaspoons dried rubbed sage
2 teaspoons dried parsley
1 tablespoon vegetable oil, plus extra for rubbing on turkey
2 ounces mushrooms
1 cup chopped onion
1 cup chopped celery
1 cup chopped green pepper
1 tablespoon kosher salt, plus extra for seasoning turkey
3 cups Ciabatta bread, cut into 1/2-inch cubes
4 ounces unsweetened dried cherries (approximately 1 cup)
2 ounces chopped pecans (approximately 1/2 cup)
1/2 teaspoon freshly ground black pepper and fresh rosemary, plus extra for seasoning chicken
Caribbean Cranberry Chutney
2 cups fresh frozen cranberries
½ cup full-body red wine
½ cup granny smith apple (diced)
½ cup dried mango (diced)
½ cup raisins (chopped)
¼ cup sugar
Freshly ground black pepper
½ teaspoon fresh rosemary
Sweet Potato Soup
1 tablespoon olive oil
1 large onion, diced (about 2 cups)
1 medium red bell pepper, seeded and diced (about 1 cup)
2 medium carrot, diced (about 1 cup)
1/4 teaspoon cayenne pepper
1/2 teaspoon freshly ground black pepper
1 clove garlic, minced (about 1 teaspoon)
1 teaspoon peeled and grated fresh ginger
1 large sweet potato, peeled and cubed (2 cups)
6 cups chicken broth or vegetable broth
2/3 cup diced Dutch potato
1 (14.5 ounce) can diced tomatoes; with their juices
2 teaspoons honey
2 slices Creole potato
1 tip of fresh rosemary
1 teaspoon sour cream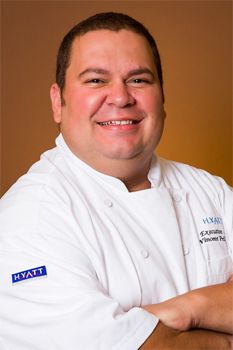 Instructions
Roasted Turkey
Preheat the oven to 400 degrees F.
Place the turkey into a deep, high-sided bowl on its end with the stuffing end up. Set aside. In a large mixing bowl toss the onion, celery, mushroom and green pepper with the oil and salt. Place the vegetables on a sheet pan and roast for 20 minutes. During the last 10 minutes of cooking, spread the cubed bread over the vegetables, return to the oven, and continue cooking. Mix the vegetables and bread, reserved chicken stock, cherries, pecans, eggs, sage, parsley and black pepper. Stir well in order to break up pieces of bread. Use your hands to combine, if necessary. Heat the stuffing over medium fire.
While the stuffing is heating, rub the bird with oil. Working quickly, places the stuffing into the cavity of the turkey to avoid losing heat. Place the turkey into a roasting pan, on a rack, and season with salt and pepper. Place the roasting pan on the middle rack of the oven. Roast for 45 minutes and then reduce the heat to 350 degrees F˚ and cook for another 60 to 75 minutes or until the bird reaches an internal temperature of 165 degrees F˚. Serve immediately.
Sweet Potato Soup
Heat the oil in a large soup pot over a medium-high heat. Add the onion, bell pepper and carrot and cook, stirring until the vegetables soften, about 5 minutes. Add the cayenne, black pepper, garlic and ginger and cook for 1 minute more. Stir in the sweet potato, Dutch potato, broth, and tomatoes and bring to a boil. Reduce the heat to medium-low and simmer until the potatoes are tender, about 20 minutes.
Puree the soup in the pot using an immersion blender or in a regular blender in 2 batches and return the soup to the pot. Add the honey and stir, over low heat. Serve warm, garnished with deep-fried slices of Creole potato, rosemary tip and a sour cream quenelle.
When blending hot liquids: Remove liquid from the heat and allow cooling for at least 5 minutes. Transfer liquid to a blender or food processor and fill it no more than halfway. If using a blender, release one corner of the lid. This prevents the vacuum effect that creates heat explosions. Place a towel over the top of the machine, pulse a few times then process on high speed until smooth.
Caribbean Cranberry Chutney
Add cranberry, wine and sugar to a small saucepan and set over low-medium heat for 10 to 12 minutes until the cranberries are just cooked through and tender. Add rest of the ingredients at half cooking time process. You want them cooked through but not falling apart. At last add black pepper and rosemary.